Are you a healthcare provider who received Provider Relief Funding (PRF)? The U.S. Department of Health & Human Services (HHS) recently released Provider Relief Fund reporting guidance which outlines deadlines for providers to use the funding received and when they will be required to report.
The reporting requirements are based upon when the Provider Relief Funds were received. For those who received funding between April 10, 2020, and June 30, 2020, the reporting deadline is September 30, 2021. Three later deadlines have been created for funding received after July 1, 2020.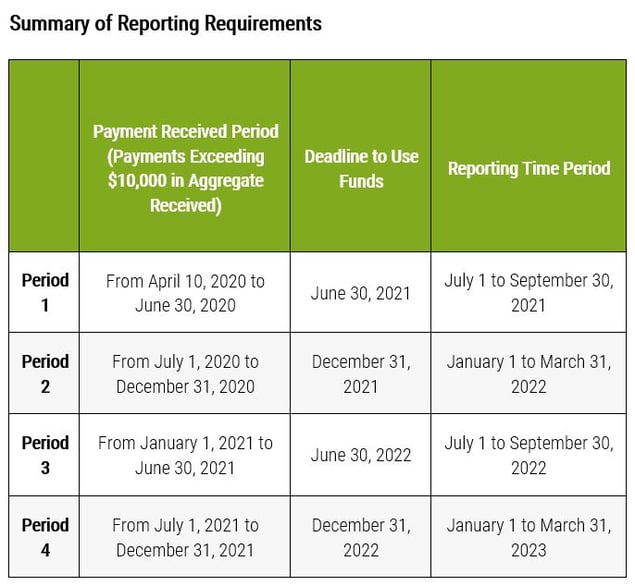 The portal will open on Thursday, July 1, 2021. If you received Provider Relief Funds and have not registered at the PRF Reporting Portal, you should do so. To view HHS's FAQs on the reporting requirements and use of funds, visit Provider Relief Fund General Information (FAQs).
For questions or assistance, please complete the form below.