Litigation Support
Providing expert analysis & testimony
We provide Litigation Support to attorneys and their clients, including early case analysis and strategy; analysis of complex financial, accounting, and tax matters; assistance with discovery and witness questioning; review of opposing expert reports; and preparation of other detailed reports. We are experienced in the courtroom and can provide expert witness testimony if requested.
Our detailed analysis and fully documented reports have helped attorneys and their clients achieve favorable outcomes in complex litigation matters. To be successful, we realize that responsiveness and effective communication both inside and outside the courtroom is critical. We work closely with attorneys throughout the engagement to communicate our analysis and findings and ensure effective case development.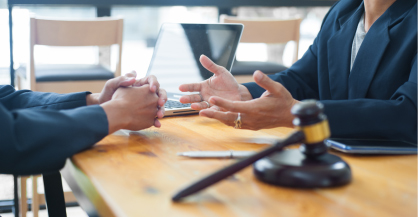 Our professionals hold the following credentials that add credibility to the strength of your case:
Certified Public Accountant (CPA)
Accredited in Business Valuation (ABV)
Certified Valuation Analyst (CVA)
Certified in Financial Forensics (CFF)
Certified Fraud Examiner (CFE)


We are quick to respond to project deadlines and are ready to assist you in the most complex litigation and valuation assignments.
We are frequently called upon by attorneys, law enforcement, insurance companies, business owners, and individuals to provide expert financial analysis and opinions in complex litigation matters. Our involvement often provides critical information in achieving favorable outcomes for attorneys and their clients. Our experts have extensive experience in the following areas:
Shareholder claims
Contract disputes
Business valuation
Economic damages and lost income
Business interruption
General case review and strategy

Analysis of income for support
Hidden assets and income tracing
Forensic accounting

Employee fraud
Finding hidden assets
e-Discovery
Tracing income
Misappropriation of funds
Expert witness testimony
Want to learn more about our Litigation Support services?
We would be happy to discuss how Trout CPA can help with your specific needs.