Trout, Ebersole & Groff, LLP is pleased to announce the hire of Nikelle Druck. Nikelle will be the firm's first Director of Client Success. In her role, she will assist clients and prospective clients with data analytics and outsourced accounting solutions.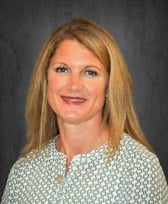 Nikelle brings over 18 years of IT & professional services experience managing the following aspects, customer success, project management, system consolidation, process, and system improvement to our firm. Prior to joining Trout, Ebersole & Groff, she was a Director of Customer Success for a Giving Contribution Management solution that integrated with Sage Intacct.

Nikelle graduated from Penn State University with a Bachelor of Science degree in Marketing and a minor in Business Management.
Nikelle lives in Lititz with her husband, son, and 7-month-old Golden Retriever. In her spare time, you will find Nikelle teaching fitness classes, being a year-round baseball "Mom," attending K-Pets Training, and spending time with her family and friends.