Better Insights, Decisions, & Results.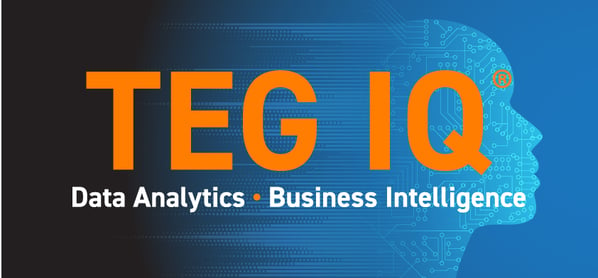 Are you spending too much time trying to gather your company's raw data from various sources including your Customer Relationship Management (CRM), accounting software, marketing software, and inventory management software?
Using TEG IQ, you will be able to understand, track, and analyze your company's data. Additionally, you will be able to monitor metrics and key performance indicators (KPI) to help you make sound day-to-day management and strategic business decisions.
In the past, many business professionals relied on Excel to manually create reports and visual graphs. TEG IQ provides the opportunity to analyze data quickly without spending hours to creating a report.
The Power of Dashboards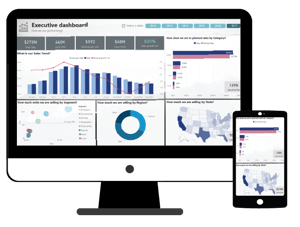 Dashboards allow business owners and key employees the ability to quickly and visually see their business at a glance. The dashboard displays a company's data in real-time, meaning the graphs are updated each second with the newest data allowing fewer man-hours spent on recalculations.

Dashboards are customized for each business to show the data that specifically matters to the health of their company. Some examples of graphs on a dashboard may include:

Social media engagement


Shipping time

Returns

Return on investments (ROI)

Revenue by staff

Revenue by appointments

& more!
Our interactive dashboards make it easy to quickly filter the graphs to analyze specific data such as sources, dates, and professionals. For example, if you are a healthcare facility and you want to quickly see which physician has seen the most patients in a particular time frame, you would filter by physician.

We know owners need better insight to help them make better decisions for better results. At TEG IQ, we are able to assist your business with:
Business Intelligence

Raw Data

Benchmarking

Data Warehouse

Forecasting

Real-time Information

Data Mining

Strategy

Graphical Analysis

Decision Making
For more information or to watch a demo, please contact us!