LANCASTER, PA (July 28, 2020) – The COVID-19 pandemic has brought a lot of challenges to businesses including their Summer Internship Program. While many businesses had to cancel their summer internship program, Trout CPA found an opportunity to create a unique experience.
On Monday, June 1, 2020, Trout CPA's Summer Internship Program began. This year's program was divided into two shorter sessions. The first session had seven accounting interns from June 1st to June 26th and the second session included seven interns from July 6th to July 31st. Although some of their training has been in-person, much of their experience has been virtual and has including assisting with the Recovery Lancaster Program.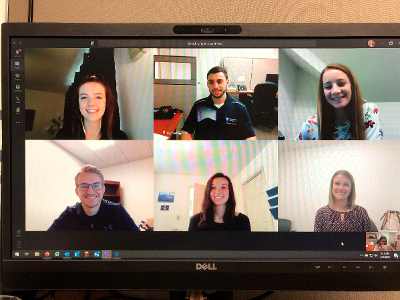 Trout CPA's Summer Interns in a virtual meeting using Microsoft Teams.
Recovery Lancaster provides important resources to local businesses in Lancaster County for a safe, informed, strategic reopening due to COVID-19. Trout CPA's accounting interns have been assisting Lancaster County businesses with completing their application for the Small Business Recovery & Sustainability Fund (SBRSF) grants. The grants are a part of the $150 billion CARES Act Coronavirus Relief Fund which directed federal dollars to states and eligible units of local government. The total SBRSF size is $25 million, with distribution being broken into three phases.
"My favorite part is being able to talk to so many local business owners and help them to receive the funding they need," said Accounting Intern Rebecca Lutz.
Technology has also played a role in Trout CPA's Internship Program. Using the videoconferencing technology, Microsoft Teams, Trout CPA's accounting interns have been able to stay connected to other interns and receive virtual training from the safety of their home or office. "If this pandemic had occurred five years ago, our firm most likely would have had to cancel our Internship Program, but since our firm has embraced technology, we have been able to improve our efficiency and capabilities," explains Managing Partner, Todd Harrington.
During the internship program, each intern is matched with a Trout CPA accountant who is their "Buddy". Their Buddy is the Intern's go-to person for asking any questions related to projects or the firm. Although typically the intern would meet with their Buddy in-person, this summer, they would meet with their Buddy virtually each week.
Accounting Intern Leah Wingert explains why the buddy program was one of her favorite components of Trout CPA's Internship Program. "The buddy program was honestly one of the best components because I could ask questions related to the work I was doing, but I also learned so much about the firm and the culture which is why I chose to accept a position with Trout for next August!"
This is the firm's 31st year offering a Summer Internship Program. "We know how valuable internship experiences are for college students, so we are glad we were able to still offer the program amid the pandemic", said Director of Human Resources, Joe Biesecker.
For over 90 years, Trout CPA has provided quality accounting, auditing, tax, and business consulting services to clients throughout Central Pennsylvania. The firm consists of 125+ professionals who provide comprehensive financial services to individuals, businesses, agencies, and other organizations.
For more information about Trout CPA's Internship Program, please call 717-569-2900 or visit https://www.troutcpa.com/careers-internships.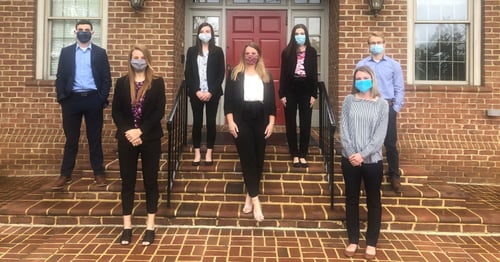 Group photo of Trout CPA's Interns from the second session.
From left, Dino Sanfilippo, Brianna Garber, Leah Wingert, Paige Peachey, Amanda Serafin, Madeline Kauffman, Tanner Therit.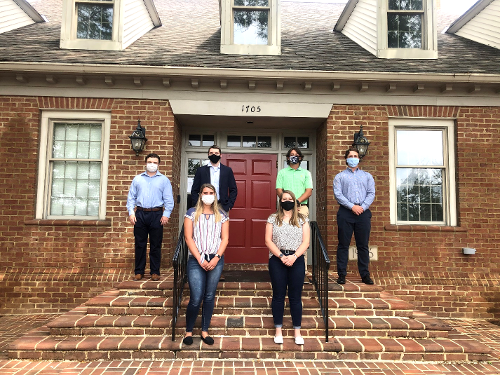 Group photo of Trout CPA's Interns from the second session.
From left, Sean Fitzpatrick, Rebecca Kutz, Justin Mellet-Smith, Marissa Cosgrove, Donovan Oakes, Trevor Hosler.