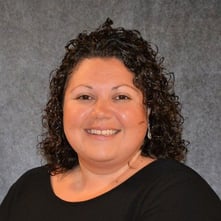 Trout, Ebersole & Groff, LLP is pleased to announce the hire of Client Accounting Services professional, Kristen O'Connell, CPP.

Kristen graduated from Central Penn College in 2010 with a Bachelor of Science degree in Business Administration. In 2013, she obtained her Certified Payroll Professional (CPP) designation from the American Payroll Association.

Kristen brings over ten years of payroll experience to our firm. Prior to her employment at Trout, Ebersole & Groff, LLP, Kristen was a Payroll Manager at a local certified public accounting firm in which she specialized in payroll processing, payroll taxes (including multi-state), process improvement, new client setups, and software support.

In her free time, Kristen enjoys exploring the world and spending time with her family and two dogs.

We wish to welcome Kristen to the TEG team!