Trout, Ebersole & Groff, LLP is pleased to announce the hire of Senior Accountant Sean Obetz, CPA and Office Manager Gina Teaman, aPHR.
Get to know TEG's new professionals!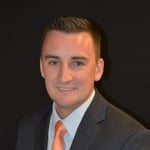 Sean Obetz, CPA
Sean graduated from Shippensburg University in 2015 with a Bachelor of Science degree in Accounting and Finance. Prior to his employment at Trout, Ebersole & Groff, LLP, he was a staff accountant at a local public accounting firm in which he specialized in providing auditing and assurance and tax planning and preparation to companies in the agribusiness and manufacturing industries.
In addition, he performed compilations and reviews for small businesses, prepared business tax returns for all entity types, and individual tax returns. Sean also has experience with employee benefit plan audits, payroll tax, and sales tax.
As a Senior Tax Accountant, Sean will spend his time between business and individual tax return preparation, audit and attest engagements, business valuation services, and general business consulting for various sized clients throughout Lancaster County and surrounding areas.
Sean graduated from Lampeter Strasburg High School and currently resides in Lancaster County with his wife. When Sean is not working, he enjoys playing sports and spending time with his family and new puppy.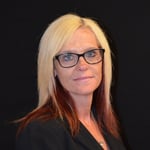 Gina Teaman, aPHR
Gina brings over seven years of management experience to our firm. Before her employment at TEG, she was an office manager at an actuarial firm in Downtown Lancaster where she handled all the day-to-day operations of the firm. She was also the in-office human resource representative.
Gina graduated from Penn Manor High School and recently achieved her aPHR designation in Human Resources from the HR Certification Institute.
Gina lives in Lancaster County with her husband, Mike. She has three grown children and is a proud "GiGi" to her three young grandsons. In her spare time, she enjoys spending time with family and friends, traveling, and relaxing by the pool.
We wish to welcome Sean & Gina to the firm.