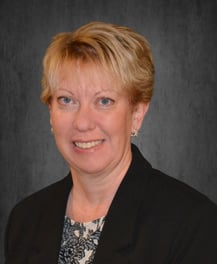 Trout, Ebersole & Groff, LLP is pleased to announce the hire of Outsourced Accounting Manager, Jane Cornett.

Jane graduated from York College of PA in 1992 with a Bachelor of Science degree in Accounting. She went on to earn her MBA in 2000 from Lebanon Valley College. Her passion for accounting started when she was a child.

Prior to her employment at TEG, Jane worked as a Controller/Accounting Manager at several Central Pennsylvania manufacturing companies. She has over 16 years of experience in management reporting, cash management, budgeting, accounts receivable, and accounts payable.

In her free time, she enjoys traveling and spending time with her husband, two teenage sons, and three dogs.