Trout, Ebersole & Groff, LLP (TEG) is pleased to announce the hire of Brandon McMinn, Ashley Noel, Tom Fitzgerald, Nicole Best, and Dustin Peck. These professionals will begin their accounting careers as Staff Accountants in our Lancaster, PA office.
Get to know TEG's new professionals!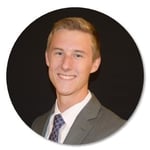 Tom D. Fitzgerald
Tom graduated in May of 2018 from Elizabethtown College with a Bachelor of Science degree in Accounting. At Elizabethtown College, Tom was a member of the Accounting Club and the National Society of Leadership & Success (NSLS). He also ran cross country and track all four years and was captain of both men's teams during his senior year.
Tom chose to work in the public accounting field because he enjoys working with numbers. Tom explains, "I have always been a numbers guy." Although most people hate change, Tom enjoys the challenge and the learning aspect of keeping up-to-date with the latest tax and business changes.
In his free time, Tom enjoys running, spending time with family, and watching the Philadelphia Eagles.
Brandon S. McMinn
Brandon graduated from Lebanon Valley College (LVC) in May of 2018 with a Bachelor of Science degree in Accounting and Business Administration.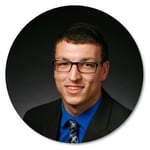 While attending college, Brandon studied abroad in Maastricht, Netherlands, placed top 3 in the state in business competitions, and was also a 4-year contributor to the track and field team as a heptathlete / decathlete. Brandon's school involvement extended to participating with various LVC clubs. He was the president of the Business Club, vice president of the Accounting Club, and treasurer for the Student Programming Board.
Brandon chose to become an accountant because he loves the challenge that accounting presents. "Accounting is like a puzzle and it is rewarding to take the pieces you are given and solve the bigger picture," explains Brandon.
When Brandon is not at work, he enjoys staying active through recreational sports such as disc golf and flag football, as well as spending time with family and friends.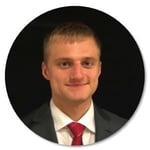 Dustin S. Peck
Dustin is a Lancaster County native. After graduating from Hempfield High School, he earned a Bachelor of Science degree in Accounting and a minor in Economics from Messiah College. During college, he was the president of both the Investment Club the Accounting Club.
Dustin decided to pursue a career in accounting after shadowing his father who is a financial advisor. "I like how accounting incorporates mathematical and analytical thinking with the practical world of business," said Dustin.
In his spare time, Dustin enjoys running, hiking, biking, going to the movies, as well as spending time with family and friends.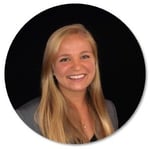 Nicole R. Best
Nicole graduated from the Indiana University of Pennsylvania (IUP) in May of 2018 with a Bachelor of Science degree in Accounting and Management Information Systems. While attending college, she gained experience preparing and mailing tax organizers and preparing 1099s at a small accounting firm. In addition, Nicole was on the school's track and cross country teams and was an active member of the Student Accounting Association.
Nicole is not only passionate about accounting, but she also enjoys running and hiking with friends.
Ashley J. Noel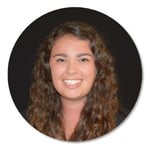 Ashley graduated from Muhlenberg College in 2018 with a Bachelor of Arts degree in Accounting and a minor in History. She is currently studying to obtain her CPA certification.
Ashley grew up in Lancaster County and graduated from Manheim Township High School in 2014. She was a two-sport athlete at Muhlenberg playing for the varsity volleyball and golf teams. In her free time, she enjoys playing golf and traveling.
We are thrilled to have these new professionals join our team.