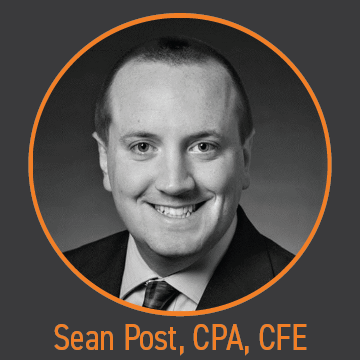 Trout, Ebersole & Groff, LLP (TEG) is pleased to announce that Sean Post, CPA has earned the designation of Certified Fraud Examiner (CFE) from the Association of Certified Fraud Examiners.Sean has completed the necessary education and experience requirements and has passed the written CFE examination necessary to earn this credential.

Sean joined TEG in 2013 after he graduated from Elizabethtown College (magna cum laude) with a Bachelor of Science degree in Accounting, a Bachelor of Arts degree in History, and a minor in Political Science. He currently serves on the firm's Government, Employee Benefit Plan, and Forensic Accounting Practice Groups.

As a Senior Accountant, Sean handles all aspects of audit and attest services and financial statement preparation for some of the firm's significant clients.

In his free time, Sean enjoys playing a variety of recreational sports, managing a variety of fantasy sports teams, and spending time with family and friends.

We would like to congratulate Sean on this significant accomplishment.