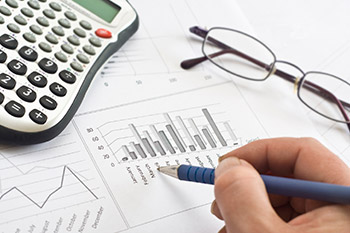 CPAs with business valuation credentials are uniquely positioned for performing reasonable and defensible business valuations. CPAs bring integrity, objectivity, sound judgment, and commitment to quality service to every engagement. Business valuation is a complex process requiring broad knowledge of accounting, finance, economics, taxation, and business in addition to expert application of generally accepted valuation methodologies and diligent adherence to professional standards.
Business valuation has frequently been referred to as art based on science, as a significant amount of informed professional judgment and careful consideration of the unique facts and circumstances of each business are critical in performing a credible valuation analysis.
Trout, Ebersole & Groff, LLP's commitment to providing personal, timely, and value-added services is the key to our success in providing high-quality business valuation services to our clients. Our business valuation professionals are Certified Public Accountants who have specialized experience and credentials in business valuation to include the Accredited in Business Valuation (ABV), the Certified Valuation Analyst (CVA) and the Certified in Financial Forensics (CFF) designations. Our valuation professionals are ready to assist you in the most complex valuation assignments.
For additional information about our Business Valuation and Transaction Advisory Services, please contact Wayne A. Luckenbaugh, CPA/ABV/CFF, CVA at 717-569-2900 or wluckenbaugh@troutcpa.com.