Career Overview & Opportunities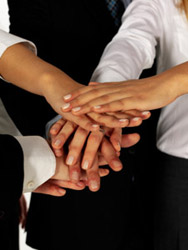 At Trout CPA, we are proud to have assembled a highly qualified and highly motivated professional staff of over 85 team members, more than 50 of whom are CPAs. Many hold advanced designations in areas such as business continuity planning, business valuation, construction, employee benefit plans, estate and trust planning, fraud investigation and forensic accounting, and mergers and acquisitions. This allows us to provide a depth of knowledge, expertise and resource to our client base in Lancaster County and Central Pennsylvania that is truly second to none!
The philosophy of Trout CPA is to encourage the professional and personal growth of all of our valued team members at all times. A career in accounting, auditing, taxation, or in a wide variety of consulting fields is yours to design and achieve with the strong support of our firm's concerned partner group.