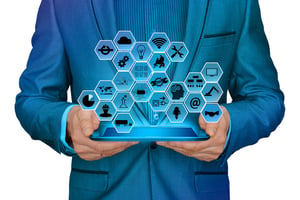 Information technology is a critical function for any organization. In order to enhance the accounting services we provide, we have a team of dedicated IT professionals who have the knowledge and ability to help guide your business in all phases of its information system. We can assist your company in selecting solutions that work best for your business. We are not software or hardware resellers – we are business advisors. As advisors, we provide unbiased recommendations.
Our IT professionals also engage in IT audits which include gaining an understanding of your environment and assessing the risk. As a result, we can provide management with feedback and recommendations for improvement.
Trout CPA has a broad range of experience assisting clients in the use of software and hardware solutions to meet their business needs. We also offer training related to the integration of the selected accounting software or hardware.
At Trout CPA, we are committed to assisting you with your technology needs now and in the future.