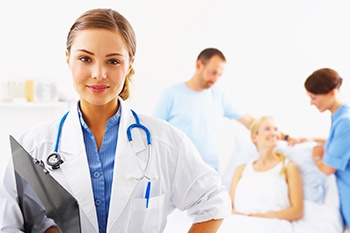 Physicians and other healthcare providers operate in an industry that is different in many ways. The practice of medicine is heavily regulated, subject to increasing competition and decreasing reimbursement, and affected by market factors that may seem a mystery to the average physician. While you are engaged in the day-to-day operations of treating your patients and supervising your staff, it may be impossible for you to find the time or access the expertise necessary to address the complex issues your practice faces.
Trout CPA has the time and the expertise to help. We have been helping healthcare providers solve their practice management problems for over 70 years. Our consultants and accountants understand the business of medicine and we can help you understand it as well.
The professionals of Trout CPA can also assist in the areas of strategic planning, governance and organizational dynamics, human resources management, information technology, and marketing. We also provide our healthcare industry clients with the finest in accounting and tax advisory services. Our commitment to timely, value-added service helps our clients maximize their success.
For additional information, please click the button below.