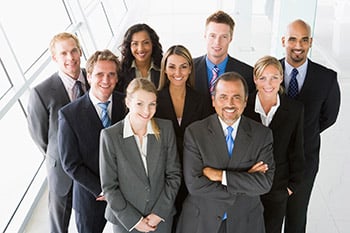 Employee Benefit Plans are an important aspect of any company. Quality retirement and health and welfare plans provide valuable benefits that will help to attract and retain employees, especially in a competitive labor market.
Most employer-sponsored retirement plans require an Internal Revenue Service (IRS) Form 5500 to be filed, and may require an audit to be performed by an independent Certified Public Accountant (CPA). And, depending on the type of health and welfare plan provided by an employer, an IRS Form 5500 may be required and possibly an audit performed by an independent CPA.
Trout CPA offers the experience and expertise to help ensure plans are in compliance with the Employee Retirement Income Security Act (ERISA) and the rules and regulations imposed by the Department of Labor (DOL). We have a dedicated Employee Benefit Plan Practice Group whose members focus on serving the needs of our employee benefit plan clients.
We specialize in the performance of employee benefit plan audits and conduct over 55 of these audits each year. We work hand-in-hand with the plan sponsor, third-party administrators (TPA), actuary, and/or investment custodian of these Plans to ensure a successful audit.
Trout CPA has made the commitment to be a member of the American Institute of Certified Public Accountants Employee Benefit Plan Audit Quality Center (AICPA EBPAQC) which helps CPAs meet the challenges of performing quality audits in this unique and complex area. This is a voluntary membership with various requirements including employee benefit plan continuing professional education.
We prepare IRS Form 5500s for all types of Plans. Additionally, we prepare IRS Form 990s for Voluntary Employee Beneficiary Association (VEBA) trusts related to health and welfare plans.
Our expertise in the area of employee benefit plans will be an invaluable asset to you and your company. For additional information about our Employee Benefit Plan Services, please click the button below to start a conversation with us.
Proud Members of:
Resources:
How to Fix Plan Mistakes: