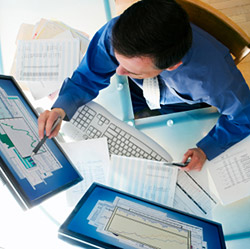 As one of the premier accounting firms in Central Pennsylvania, we understand the need for transparency, integrity, and independence in financial reporting. We provide a wide range of accounting, auditing and other attest services to some of the most successful businesses and organizations in the region.
We are dedicated to providing our clients with the highest and most responsive level of service while never compromising our objectivity. Our approach is to gain a thorough understanding of our clients' businesses that goes beyond merely a basic awareness.
In a profession that is ever-changing, we are committed to providing our CPAs with continuous training and education. We believe that it is only through a devotion to life-long learning that we can achieve the level of expertise necessary to surpass our clients' expectations year after year.
For additional information about our services, please click the button below to start a conversation with us.