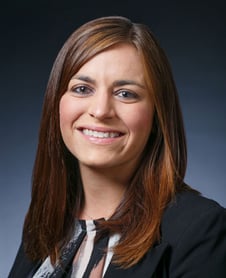 Education & Credentials
BS in Business Administration - Millersville University - 2013
Certified Public Accountant - 2016
Certified Construction Industry Financial
Professional - 2019
Professional Organizations
Pennsylvania Institute of Certified Public Accountants
American Institute of Certified Public Accountants
Institute of Certified Construction Industry Financial Professionals
Community Involvement
Central PA Chapter of CFMA - Treasurer
Office
Tiffany Bender, CPA, CCIFP
Practice Areas
Tiffany joined Trout CPA in 2013. She graduated from Millersville University with a Bachelor of Science degree in Business Administration with a concentration in Accounting. She currently serves on the firm's Construction and Employee Benefit Plan Practice Groups. Tiffany is also an active member of the Business Development Committee.
As an Audit & Attest Partner, Tiffany handles all aspects of audit and attest services, including performing financial statement audit, review and compilation procedures, as well as financial statement preparation.
Tiffany enjoys activities with her family, bike riding, and trivia. She lives in Lancaster County with her husband, son, and two dogs.