Small Business Accounting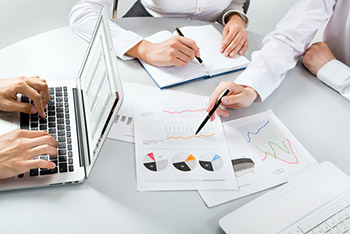 At Trout CPA, we recognize that the small business is the lifeblood of the American economy. We also understand that the "small" in small business doesn't mean "simple" or "less important." Far from it! Closely held and family-owned businesses face some of the most complicated and challenging issues in the American business environment today. We offer a full range of accounting, tax, and management advisory services designed to help you meet those challenges.
From income tax planning to issues of state and local taxation; from financing requests to fraud protection; from start-up to succession planning, our partners and professional staff understand the unique needs of small businesses. We pride ourselves on providing the care and expertise you require to truly grow and add value to your closely held company.
Trout CPA has been helping companies in Central Pennsylvania to succeed and prosper since 1929. You can put more than eighty years of service, answers, and trust on your small business team by calling us today.
For additional information about our Small Business Accounting Services, please click the button below to start a conversation with us.