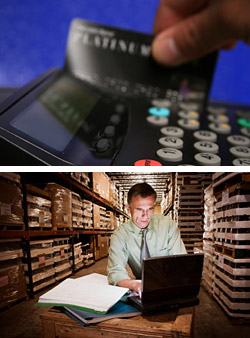 When it comes to the consumer economy, the only constant is change. Whether you are a retailer, wholesaler, dealer, or distributor, a company relies on consumer spending to drive its revenue with a universe of problems on a daily basis. Interest rates, employment levels, financial market values, tax legislation, lending policies, new products, new markets, technology advances, changes in the competitive mix, and a myriad of economic indicators totally beyond their control demand action from these companies every day. And merely reacting to these conditions is not enough to ensure survival.
Knowledge and anticipation are the keys! To grow and add value to a consumer-sensitive company in these or any economic conditions management must understand what is happening, what is likely to happen, and have a plan in place to deal with any eventuality.
Trout CPA has been helping businesses plan for and take advantage of fluid economic conditions for over 90 years! We understand the financial requirements and the operating challenges faced by retailers, wholesalers, dealers, and distributors. We help our clients prosper while others flounder.
At Trout CPA, our commitment remains to do whatever is necessary to help companies in the retailing and wholesaling industries grow and profit.
For additional information, please click the button below.