National Institute of Standards and Technology (NIST)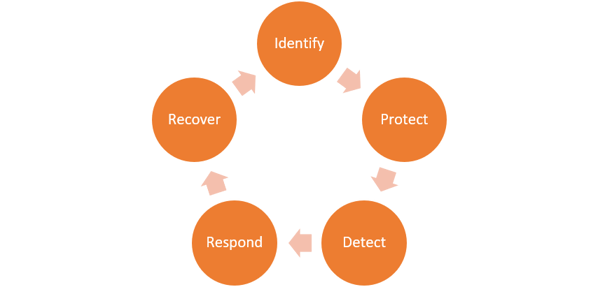 What is cybersecurity framework and why would I need to consider this for my business?
Cybersecurity threats exploit the increased complexity and connectivity of critical infrastructure systems, placing your organization's security at risk. Similar to financial and reputational risk, cybersecurity risk affect a company's bottom line. This can drive up costs, impact revenue, and harm an organization's ability to innovate.
The NIST Cybersecurity Framework, created through collaboration between government and the private sector, uses a common language to address and manage cybersecurity risk in a cost-effective way based on business needs without placing additional regulatory requirements on businesses.
The framework enables organizations, regardless of size, degree of cybersecurity risk, or cybersecurity sophistication, to apply the principles and best practices of risk management to improving the security and resilience of critical infrastructure. The framework also provides organization and structure to today's multiple approaches to cybersecurity by assembling standards, guidelines, and practices that are working effectively.
The framework is not a one-size-fits-all approach to managing cybersecurity risks for critical infrastructure. Organizations will continue to have unique risks, different threats, different vulnerabilities, different risk tolerances, and how they implement the practices in the framework will vary. Organizations can determine activities that are important to critical service delivery and can prioritize investments to maximize the impact of each dollar spent. Ultimately, the framework is aimed at reducing and better managing cybersecurity risks.
At Trout CPA, we help organizations, regardless of size and complexity, to take advantage of the NIST Cybersecurity Framework to improve and maintain your IT security practices and to provide the means to protect your critical data from outside attack. The framework will give you the confidence that you have proactively addressed the threats to your business and client data.
To learn more about how we can help your business improve and maintain your IT security practices, click the button below to start a conversation with one of our Cybersecurity Specialists!