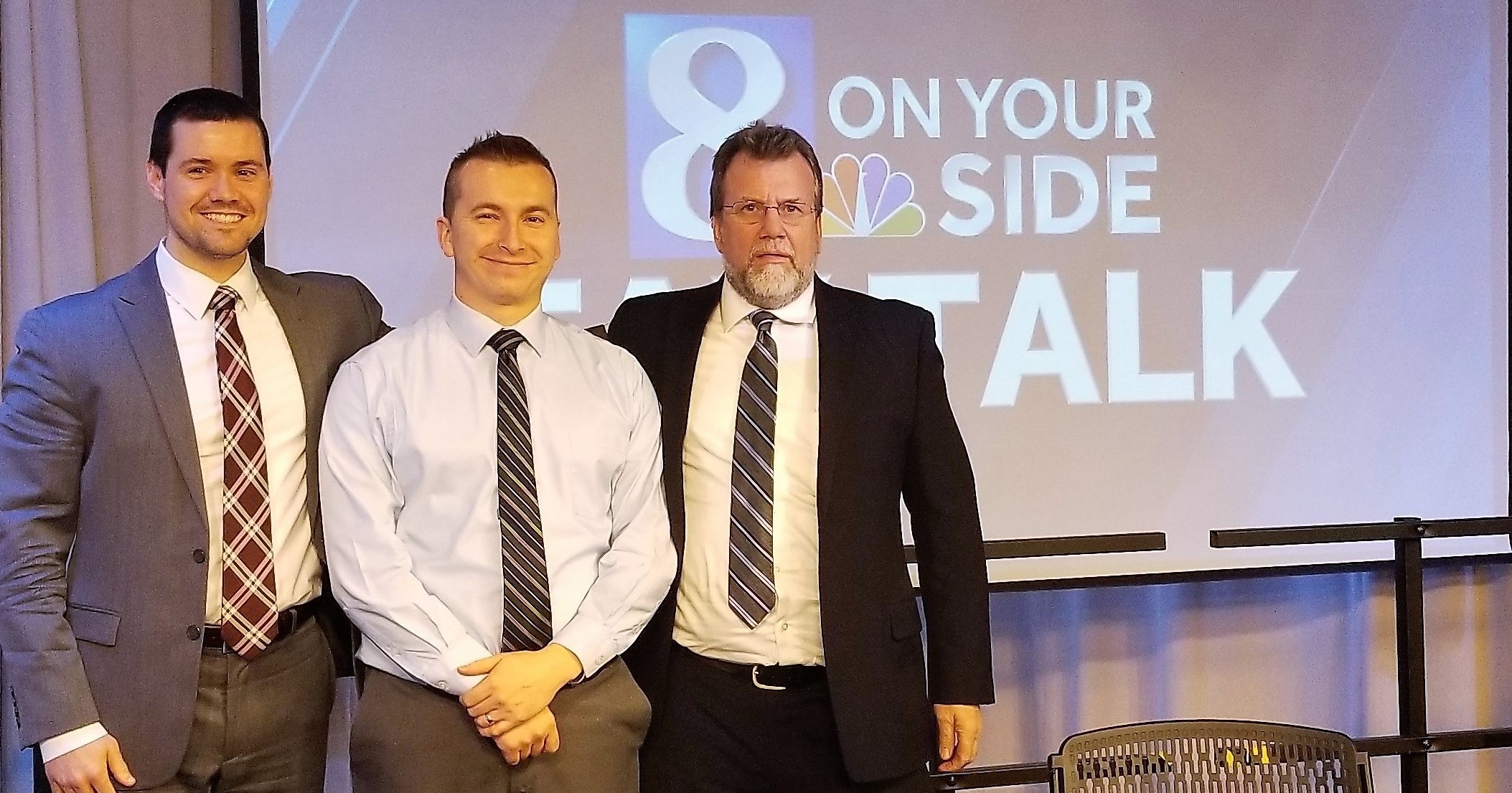 TEG professionals, Dan Chodan, CPA, Matthew Thompson, CPA, and Timothy R. Gallagher, CPA, PFS, CFE, CGMA, participated in the WGAL Annual Tax Phone Bank.
The event took place on March 12, 2018, from 4:00 pm to 6:30 pm. During the tax talk, WGAL viewers could either call in with their tax questions or submit their questions on the WGAL Facebook page.
Throughout 2 1/2 hour event, the phones were ringing off the hook. Some of the big topic questions were:
What changed with the new tax law and how does it affects me?

Do I need to file based on my income level and mix of income?

What expenses and deductions can I claim in 2017 vs. 2018?
For more information on the new tax law and how it affects you, read some of our additional resources below!
Did you miss the WGAL Tax Phone Bank?
Click below to watch a video clip of Dan Chodan, CPA speaking with WGAL Anchor Brian Roche about some of the common questions people are asking at this year's Tax Phone Bank.