Valuation Services Partner W. Michael Wolfe spoke on Succession Planning and Business Value at a recent Automotive Industry Group Meeting. The event, which was held at Shady Maple Smorgasbord, is part of a series of presentations given by The Goble Group.
During Mike's presentation, he discussed the importance of Succession Planning and maximizing the value of your business before you are ready to sell. He also talked about the Merger & Acquisition (M&A) process of selling a business which includes the 6-steps below.
Reverse Due Diligence

Reverse Due Diligence, typically done by a third party, enables a business to assess its readiness for sale and take corrective action before being presented to prospective buyers.

Information for the Buyer

Information about the business that enables the Buyer to make an informed decision on whether or not to move forward. A Confidentiality Agreement is usually signed at this stage.

Asking Price & Negotiation

Seller should have a price in mind backed up by realistic business valuation methods. Too high of a price wastes everyone's time if the Buyer walks away. Too low of a price leaves Seller's money on the table.

Buyer's Letter of Intent

In conjunction with legal counsel, a Letter of Intent (LOI) is prepared which outlines the general terms of the deal, subject to the Buyer's Due Diligence. In many cases, the company is taken off the market until the Buyer completes its Due Diligence.

Buyer's Due Diligence

Buyer's chance to evaluate, in detail, the strengths and weaknesses of the company. Offer may be reduced if the Buyer perceives more risk than originally anticipated. This is why the Seller's Reverse Due Diligence becomes so important.

Agreement of Sale & Closing

In conjunction with legal counsel, an Agreement of Sale is prepared which specifies the deal terms and covenants of the Buyer and Seller. Followed by a closing where funds are transferred.

If you are a business owner and have questions about succession planning, buying or selling a business, or business valuation, please contact W. Michael Wolfe, CPA/ABV, CVA at 717-358-9102 or mwolfe@troutcpa.com.
About W. Michael Wolfe, CPA/ABV, CVA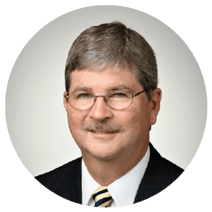 Mike spent 14 years as a Valuation Services Partner and Practice Leader with large regional and national accounting firms in the Philadelphia area where he devoted his entire practice to the business valuation specialty. He has substantial experience with mergers and acquisitions and in valuing business enterprises, closely-held securities and intellectual property.
Over his career, Mike has valued hundreds of businesses and intangible assets. Businesses range from early-stage enterprises to middle-market and public companies. He has also served as an expert witness in legal proceedings relative to valuation issues. His experience includes the rebuttal of opposing expert's opinions, affirmative damages calculations, and related deposition and testimony.
Mike is a frequent speaker on business valuation, intangible asset valuation and fair value accounting. He currently serves as the President of the PA East Chapter of NACVA, is a member of the PICPA Business Valuation Committee and is an Adjunct Professor of Accounting in the MBA Program at the University of the Sciences in Philadelphia.