---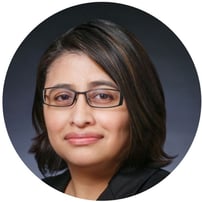 Trout, Ebersole & Groff, LLP is pleased to announce that Senior Accountant Martha Guaigua, EA has earned the designation of Certified Public Accountant (CPA).
Martha graduated from Millersville University with a Bachelor of Science degree in Business Administration with a concentration in Accounting. Her specialties include individual and small business tax return preparation, tax planning, and tax notices. Martha also handles the preparation of trust and estate returns and gift tax returns.
In her spare time, she serves as a Board Member of the Literacy Council of Lancaster-Lebanon.
We would like to commend Martha for her dedication to continuous education. Congratulations, Martha, on this significant milestone in your professional career.