Trout, Ebersole & Groff, LLP professionals attended the AM&AA Central PA Branch Winter Event on Tuesday, February 13, 2018. The event featured speaker Steven P. Burke, President of Surface Preparation Technologies, headquartered in Mechanicsburg, PA.
Steve joined Surface Preparation Technologies in 2013, originally as CFO. He initially reported to H. Matt Johnson, President and founder of the Company. When Mr. Johnson retired in 2015, he was promoted to President and Treasurer. Steve and the Management team continued to grow the SPT business, and upon Branford Castle's acquisition of the Company in 2017, he became President and CEO. Steve is responsible for all operations including manufacturing, sales and marketing, finance and administration. Prior to joining SPT, he served as CFO at several private equity backed or privately held companies including Bell & Howell, Endicott Interconnect Technologies, Mirion Technologies, and Imaging & Sensing Technology Corp. Steve earned his M.B.A. from the University of Buffalo and a B.S. in Accounting from Clarkson University. He currently resides in the Mechanicsburg area.
For more infomation on AM&AA Central PA Branch and to view upcoming events, visit www.amaaonline.com/central-pennsylvania-branch.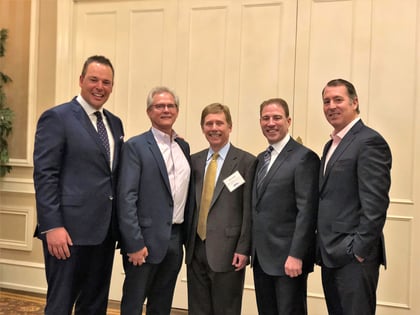 AM&AA Central PA Branch Committee with speaker Steve Burke (center).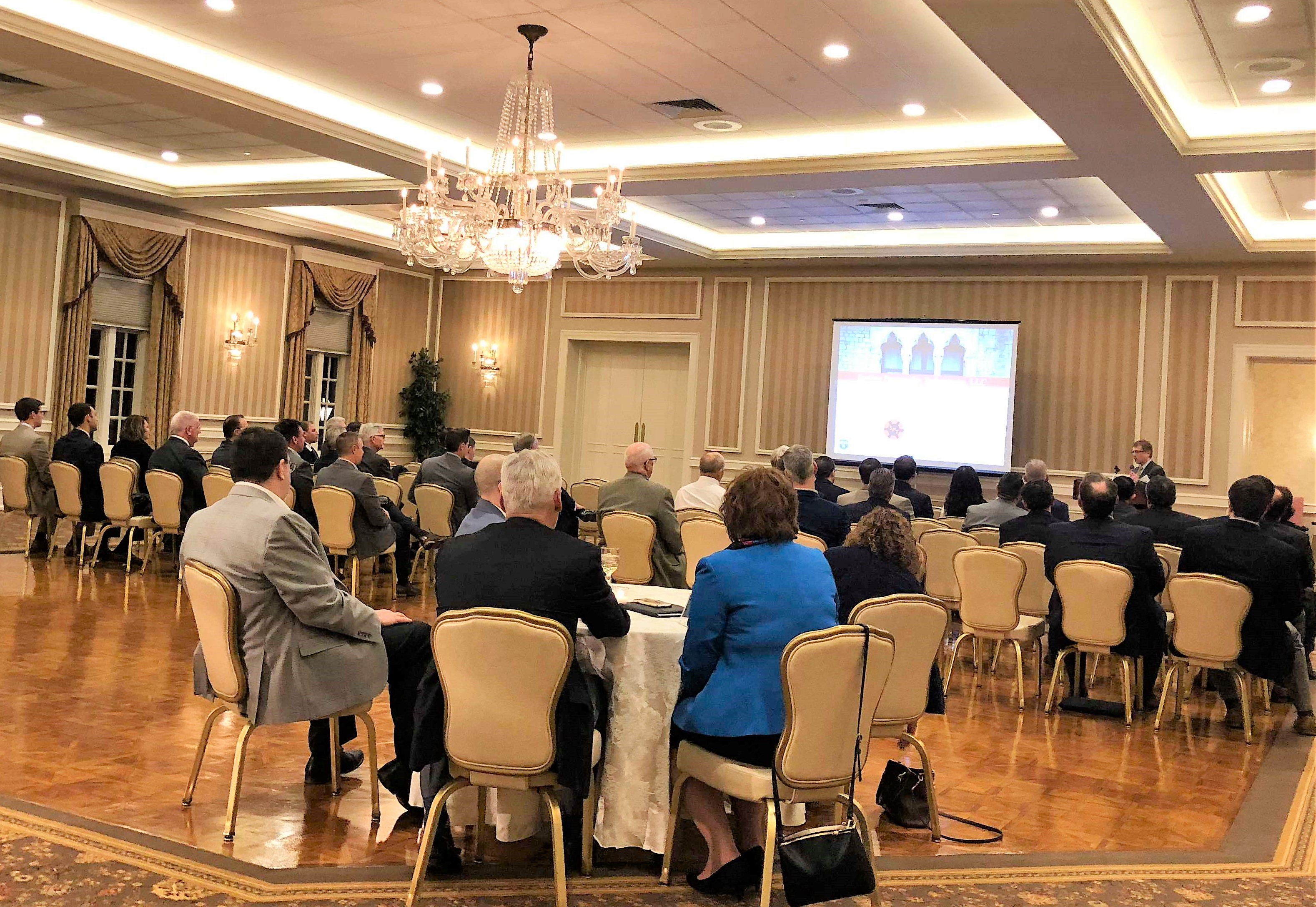 Speaker Steve Burke shares his experience at the AM&AA Central PA Branch Winter Event.