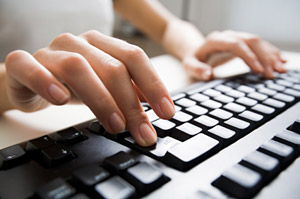 Trout, Ebersole & Groff, LLP has the knowledge and ability to help guide your business in all phases of its information system. Furthermore, we can assist your company in selecting the systems solutions that works best for your business. We are not software or hardware resellers. As pure advisors, we are unbiased in our recommendation of the correct solution at the appropriate price.
Trout, Ebersole & Groff, LLP has extensive experience with everything from assisting clients' staff in their use of software and hardware to assisting the business managers in their selection of business systems. We specialize in helping start up clients choose the right system to get their business started. We offer training to our clients' staff not only in accounting or bookkeeping, but also in integrating this knowledge with the accounting software. Our firm also routinely supports well established, multi-location clientele in their staff training, and software and hardware selections.
At Trout, Ebersole & Groff, LLP, we are committed to assisting you with your technology needs now and in the future through personal, timely, and value-added service.
For additional information about our Information Systems Services, please contact Tony Miscavige, CPA, CBCP at 717-569-2900 or tmiscavige@troutcpa.com.